In a not so shocking report, it appears that the LA Basin has higher frequency and severity.  Those playing in that market need to price for it….thanks to our friends at the Insurance Journal…
Indemnity claim frequency is significantly higher in the Los Angeles basin and significantly lower in the San Francisco area after controlling for regional differences in wages and industrial mix, according to a report the Workers' Compensation Insurance Rating Bureau released Wednesday.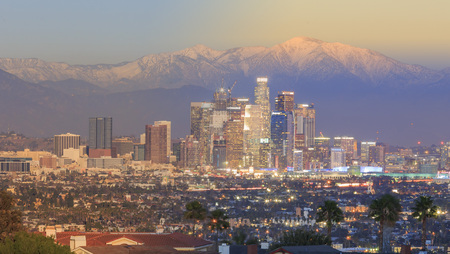 Claim frequency in the Los Angeles and Long Beach region was almost 33% higher than the statewide average, according to the report. Frequency was lowest in the Peninsula/Silicon Valley area, which came in about 28% below the average claim frequency for the state.
Medical-legal costs and paid allocated loss adjustment expenses in the Bakersfield and Los Angeles regions are also significantly higher than in the remainder of the state, according to the report.
WCIRB also reports that the share of open indemnity claims has decreased substantially in all parts of the state since 2013. The largest decreases were in the Los Angeles area, which had the highest initial rates of open claims.
The WCIRB will host a free webinar to discuss the 2019 study from 11-11:45 a.m. Dec. 12.