Wednesday, May 15, 2019
The National Council of Compensation Insurance ("NCCI") just concluded their Annual Issues Symposium ("AIS") in Orlando today. As always they did a fabulous job in reporting gobs of valuable data to help understand the cost and profit drivers of the workers' compensation on a countrywide basis. "One of the most closely watched indicators — the combined ratio for comp carriers in the 38 states — declined, to 83% in 2018 from 89% in 2017, the report showed. The ratio, which has dropped steadily, from 110% in 2011, reflects the combination of loss and expense ratios, and is considered a key measure of financial health for insurers." This is an unheard of profit margins for workers' compensation insurers and will trigger even more softening in an already soft market —
Like a sports team on a years-long winning streak, the workers' compensation insurance industry continues to put up record-breaking numbers, the top actuary for the National Council on Compensation Insurance said Tuesday at the council's annual symposium.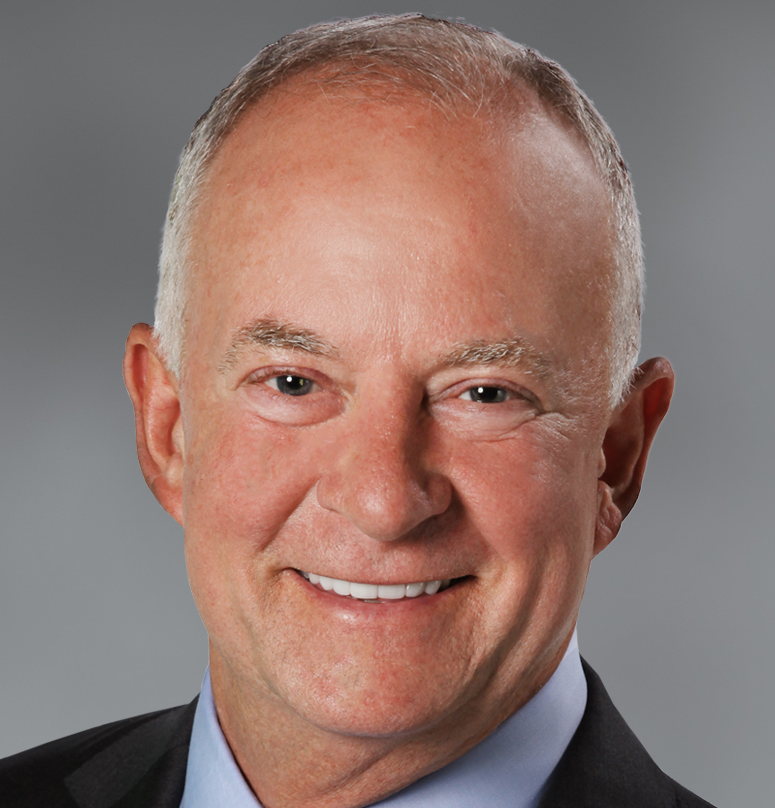 Bill Donnell
The numbers, including a continued drop in combined ratio, an increase in profitability and a sustained drop in claims frequency, are so good, in fact, that some stakeholders are wondering if they're watching a bubble about to burst.
"We have never seen this level of financial performance, and it is clear insurers are still trying to figure out why this is happening, when it will end, what will cause a change and what the warning signs will be," blogged longtime industry analyst Joe Paduda, principal of Health Strategy Associates.
Even NCCI CEO Bill Donnell gave a nod to the horizon.
"After seven straight years of strong performance, people frequently ask me, 'Are we in for a big swing in the other direction?'" Donnell said in his opening remarks at the State of the Line symposium in Orlando, Florida, on Tuesday.
He said he couldn't predict the future but noted that more timely data and advanced analytics are making underwriting more accurate, and are reducing peaks and valleys in comp rates, and that helps create a stable marketplace.
The NCCI acts as the rating bureau for 38 states and releases their data annually at the symposium. Some larger states, including California, New York and Pennsylvania, are not NCCI states and are not included in the report. But the data are considered a strong measure of the health of the workers' compensation system in the United States.
One of the most closely watched indicators — the combined ratio for comp carriers in the 38 states — declined, to 83% in 2018 from 89% in 2017, the report showed. The ratio, which has dropped steadily, from 110% in 2011, reflects the combination of loss and expense ratios, and is considered a key measure of financial health for insurers.
Net written premium, another key indicator, also improved. The number rose, from $45 billion in 2017 to $48.6 million in 2018, an 8.5% increase, NCCI's chief actuary, Kathy Antonello, told the crowd.
The number has climbed almost every year since 2010. In 2018, the number climbed in part because of a change in federal tax law that made it less attractive to cede business to offshore affiliates, said Dean Dimke, communications director for NCCI.
The report also indicated that the overall reserve position for private carriers at the end of 2018 was a $5 billion redundancy — the first redundancy in reserves in 25 years. Pre-tax operating gains also climbed, from 23.6% in 2017 to 26% in 2018, well above the average of 7.2% for the last 20 years, the report shows.
Every NCCI state reported a drop in claim frequency from 2013 to 2017. Overall, claim frequency dropped almost 5% in 2017, but just 1% in 2018.
That 2018 figure, the smallest improvement in claims frequency in seven years, could reflect a bustling economy, said Steve Nichols, workers' compensation manager for the Insurance Council of Texas. With more companies hiring and some industries facing a shortage of workers, more neophyte workers are on the job and are more prone to accidents, he said.
Looked at another way, although a strong economy has led to higher wages and larger payrolls for many employers, total loss cost reductions more than made up for that. Payroll increased, by 5.3% overall in 2018, but loss costs dropped almost 9%.
Almost every NCCI state approved a decrease in average premium levels for 2019. Tennessee led the way with a 19% reduction. Hawaii was the only increase, at 4.7%.
All of the rosy figures should now give pause to state legislators who may be contemplating reductions in indemnity or medical coverage as a way to cut costs for insurers and employers, claimants' attorneys said.
"With profits at a record high, there is no need for any benefits for injured workers to be reduced," said Tom Holder, president of the Workers' Injury Law and Advocacy Group.
The State of the Line didn't offer many negatives but did report that claim severity continues to increase — but not by much. Average indemnity claim severity rose overall, by 4.4% in 2017 and 3% in 2018, the continuation of a gradual but steady increase since 1998, the report said. It noted that the cost of claims has outpaced wage inflation significantly but did not give a reason for the increase.
Average medical lost-time claim severity grew more slowly, about 4% in 2017 and 1% last year, but still faster than a standard measure of health care prices, Antonello reported.
Workers' comp is doing well, but not necessarily better than other lines of property and casualty insurance, the data show. Net written premium grew 8.5% from 2017 to 2018, which was slightly better than personal auto and homeowners' lines, but well behind the growth in commercial auto and other liability, including product liability.
Overall, the property and casualty industry enjoyed a 10.6% growth in net written premium in the 38 NCCI states, the report said.
"Life is pretty great right now," Paduda said. "We do know it will end. We do not know what will cause that event."
The following two tabs change content below.
Latest posts by Paul Hughes (see all)