Excited to announce that former NCCI Chief Actuary, Katherine H. Antonello, will take the helm at Employers beginning next April. Here's to hoping 2021 will bring this great carrier into the PEO space!
Source: Insurance Journal
Small business workers' compensation insurance specialist Employers Holdings Inc. has named Katherine H. Antonello as its president and chief executive officer.
She will take over upon the retirement of Douglas D. Dirks on April 1, 2021. Dirks will be retiring after heading the company for more than 27 years.
Antonello joined EMPLOYERS in August 2019 as executive vice president and chief actuary of the company. Prior to joining EMPLOYERS, Antonello served as the chief actuary for the National Council on Compensation Insurance (NCCI) from 2013-2019.
Antonello has more than 25 years of workers' compensation insurance experience having held leadership roles in actuarial, policy services, claims and internal audit functions. In addition to working at NCCI, she has worked at Lumbermen's Underwriting Alliance and the consultant Milliman.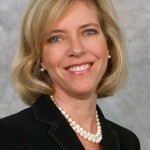 Michael J. McSally, chairman of the board, said that in her "relatively short tenure" with the company, Antonello has demonstrated her "ability to be a visionary and think strategically" about the business.
"As a mono-line company, we have the size, talent and entrepreneurial spirit to excel at what we do best," commented Antonello. "We understand comp. I look forward to continuing our digital transformation, focusing on exceptional service to injured workers and ease of doing business for our agents, partners and policyholders."
Reno, Nevada-based Employers Holdings operates throughout the United States, with the exception of four states that are served exclusively by their state funds. It offers its coverages through Employers Insurance Company of Nevada, Employers Compensation Insurance Co., Employers Preferred Insurance Co., Employers Assurance Co. and Cerity Insurance Co. Not all companies do business in all jurisdictions.